Last Thursday, Fiona from the RSA came to visit us. She called to all classes to teach us all about road safety. We played games, sang songs and even danced!
Before she left us she gave each class some safety equipment to bring home to help us all the golden rules –
Be Safe, Be seen, Buckle up, Be Roadwise and Know the Code!
A big thank you to Úna Halpin who came to visit us today to teach us about Geology as part of the Heritage in Schools project.
We had a great time inspecting all the various samples of rocks, minerals and fossils, learning about the formation of the Earth and the rocks and landscape of the locality.
Have a look at the gallery above to see how we got on.
Welcome back to Ballycullane N.S for another school year. We hope you all had a wonderful summer break and are recharged to get learning!
A very special welcome to our new Junior Infants. We are delighted to have you.
Well done to the boys and girls who received their full attendance certificates for the summer term.
And a HUGE well done to Eoin, Johnathan & Emma for receiving certificates for not missing one day of school this year!
The very best of luck to our outgoing 6th class who are heading to secondary school in September. We will miss you and remember our motto "Be the best that you can be."
Next year's booklists are available on this website.
To find them please go to the Parents Section and scroll down to the Booklists tab.
Well Done to our Green Schools Committee who received the Green Flag for Biodiversity this week!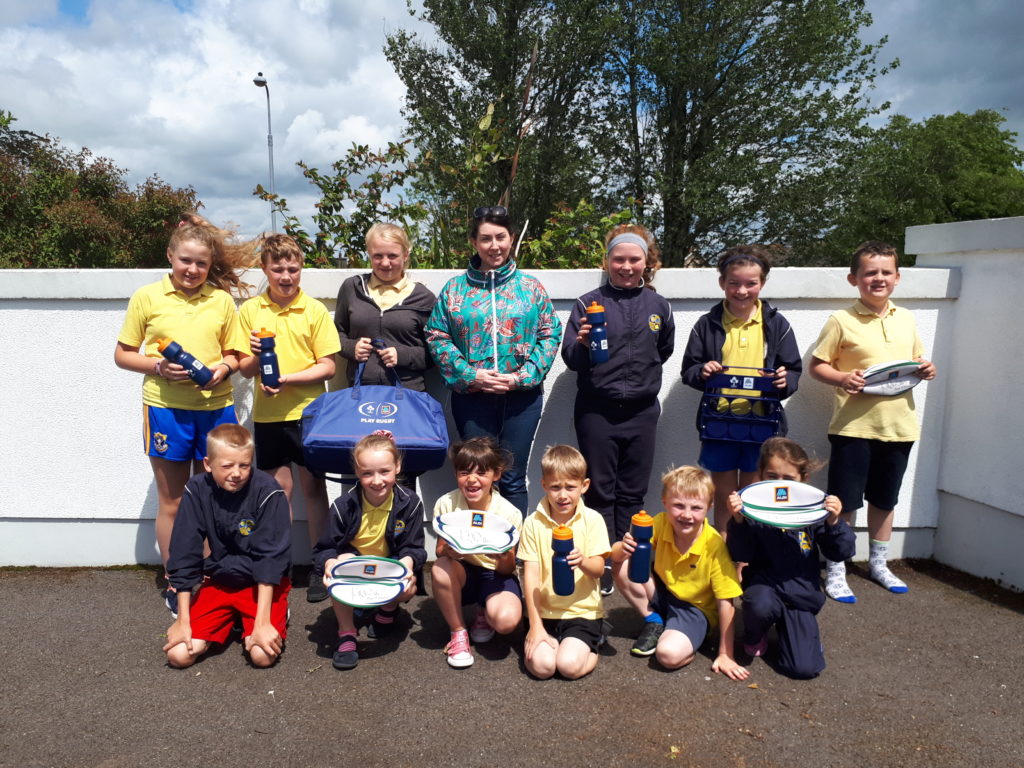 On Friday, we received an Aldi Play Rugby kit in the post. It contained four rugby balls signed by Paul O'Connell and a set of water bottles. This was for entering the poster competition back before Easter.
Many thanks to everyone who helped us fill in our Aldi posters!